Newars  are the indigenous tribe living in Kathmandu. They are the people who inhabited Kathmandu valley from very beginning. Recently Newari people were in news for protest against Guthi bill issued by Government. We have been hearing a lot about guthi bill and now finally its withdrawn. While many of us even supported the campaign directly or indirectly , many of us still don't exactly know what guthi is. In this article I am listing what is guthi and what did the new guthi bill stated that people protested against it until government finally withdrew it.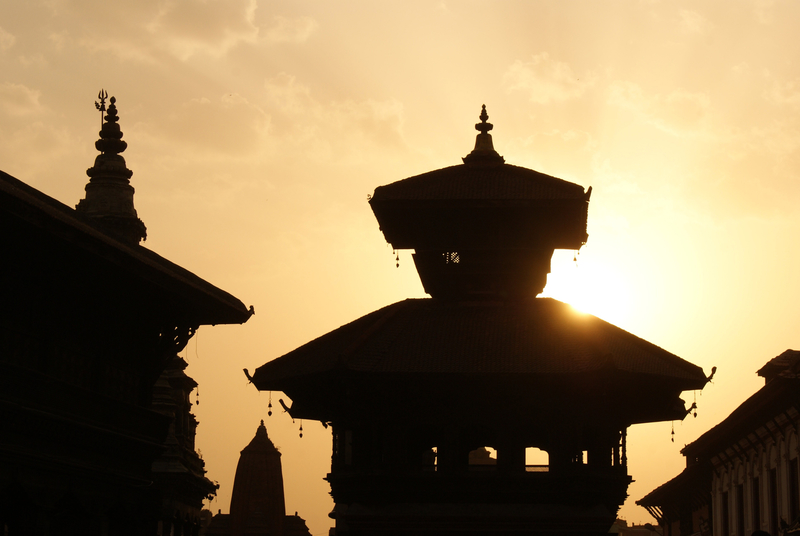 Guthi
The word Guthi is derived from Sanskrit word gosthi  गोष्ठी . It is a social organization within communities in Nepal. Guthi is very much active in newari community and has very important role in maintaining peace and harmony in the community. It has helped maintained the socio-economic order of Nepal. And not to forget it plays important role in preserving our culture and identity. The guthi system in Nepal started since Lichhavi Period. The information of guthi can be seen in pillars in Changu Narayan temple, Bhaktapur. Guthi is one of the most powerful organization in Newar Communities. Most of Guthis function with rules of government but there are some guthis which are run only by the members and is not open to all. That has made them somehow unaccountable and government felt the need of replacing the Guthi sansthan.  
 The responsibility of managing the Guthi community is passed on from generation to generation. Often the male member of respective family takes over the responsibility. The major function of guthi is managing festivals, Jatras and helping the family when any member dies. And above all that Guthi looks after hundreds of hectare of land owned by it. From birth to death , Guthi has very important role to play. In simple words, it is a patriarchal kinship based on certain rules and is governed by Guthi norms. Guthi looks after social functions, managing harmony , preserving the culture and so on. Guthi sansthan remains the head of all these Guthis and acts as head figure for all of them.
Replacement of Guthi Sansthan
There are more than 2,000 guthis all over Nepal, and they together  own around 150,000 hectares of  land which is really a lot. These Guthis look after the lands and all other properties under the Guthi system. With the intention of bringing uniformity to guthi administration in order to protect heritage and culture , Government proposed the bill . They blamed Guthi Sansthan for not being trustworthy anymore. With this bill Government will take over all the guthi in Kathmandu Valley.  But Newar community didn't agree with the decision. They blamed that it  is conspiracy of Government to take over all Guthi properties with land mafias. So to protect their culture and their heritage they all came to streets from June 9. The protest is one of the biggest yet most organized protest that happened in Nepal .
  In april 2019 , Government passed Guthi Bill. Padma Kumar Aryal on April 29, 2018 at the Minister of Land Management, Cooperatives and Poverty Alleviation tabled the bill. This bill proposed that Government of Nepal will replace Guthi sansthan and all Guthis will be nationalised . Government will regulate and look after all religious sites.  While the intention of governed as to even effectively manage the Guthis, Newar community showed strong disapproval. 
Protest by Newars and support from all citizens
  Newari people strictly criticized the bill and not just Newar community all people from different caste came in the streets to show their agony. It was amazing see all the castes supporting Newari Community in this. This protest showed the utmost harmony between people in Kathmandu.  The protest took over from all over the nation but it was the most evident in capital, Kathmandu. The protest took over for two months and finally Government withdraw the bill . The newar community protested against the decision made by   the  Ministry of Land Management, Cooperatives, and Poverty Alleviation.
  Most organized protest in Kathmandu
The protest also happened in the most civilized manner. I have never such peaceful protest before. People were only making slogans an demanding for their needs to be fulfilled. We could amazing scenes of the protestor giving water to Police in that heat. The protestors also gave flowers to the policeman on duties to show that they only need peace nothing  more.  However, at times there were criticism for Nepal police for being too violent. Protestors were being peaceful while Nepal police sprayed water to the protest and even hit some protestors. The protestors were dancing and chanting the slogans in  their Nepal Bhasa language. This protest showcased their love for the culture.
Another thing about the protest is that they didn't stop ambulance instead made way for them. And also they would clean the mess created by the protest at the end of day. This protest showed how concerned newari people are when it comes to their culture and tradition.
Support from all caste group
 In the protest people from all caste and religion united in order to support newari community. Magar Community, tamang community , Brahmin and all communities supported the protest. The protest was also clearly in social media as well. And it deserved that because guthis has been there before we were there so it is our responsibility to protect it. And Government should also act as watchdog for Guthis rather than trying to own it. Guthi is related with our identity and our culture . the new guthi bill strongly affected peoples sentiment and emotions . People are demanding Permanent termination of the bill because for now it has only been withdrawn for some time. Government wanted to end the role of current trustee and take over Guthis. So the newar community had to protest against it. They are still demanding for permanent termination of bill.
The protest was much evident in Kathmandu, Bhaktapur and Lalitpur . While many people often question why Nepalese don't come to streets for protest despite such weaknesses of government,  This time we got to see the spirit of Nepali people.